Healthy eating is playing an increasingly important part in peoples everyday lives and food choices. It is even going as far as to take the dessert world by storm with customers often choosing to skip the once popular final course when out for a meal! UK magazine Restaurant decided to take a look at 15 new trends in desserts and ice-creams which are making waves in the food world. Below are some of the latest slants on desserts which were highlighted.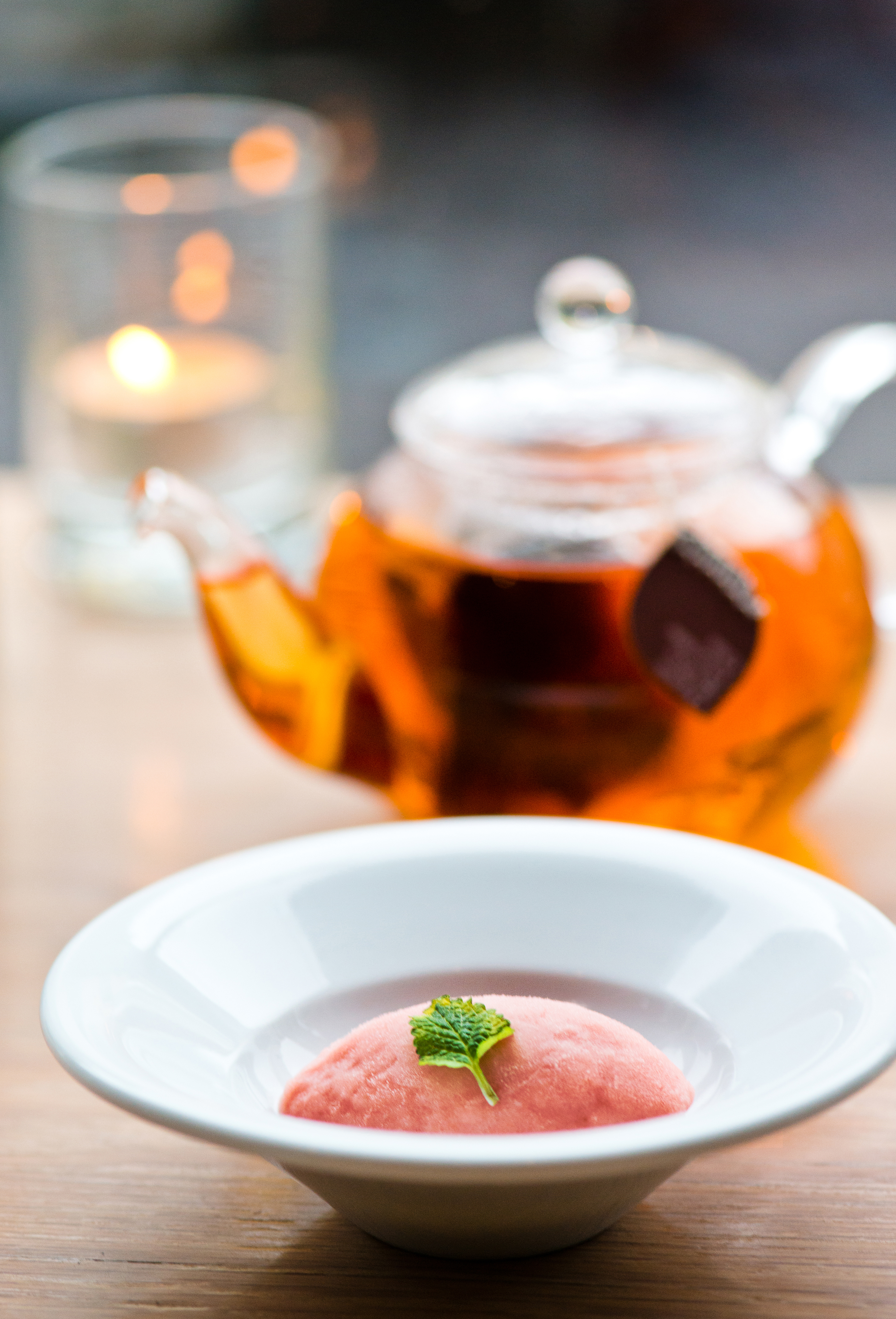 A trend with a difference which is perhaps not too common is that of tea-inspired desserts! The simple cup of tea has come along way in recent years and this is actually not the first time it's made an appearance on the Food PR blog. You may remember we reported on Aniar Restaurant and Solaris Tea's innovative Tea Tasting Experience which included a Tea Sorbet, ideal if you fancy a  dessert to remember! Tea is clearly a strong feature of the Eat Galway brand, with"Tea and Biscuits" being a popular dessert choice at EAT GASTROPUB. Looks can be deceiving though as this dessert includes tea flavored ice cream with hazelnut biscuits.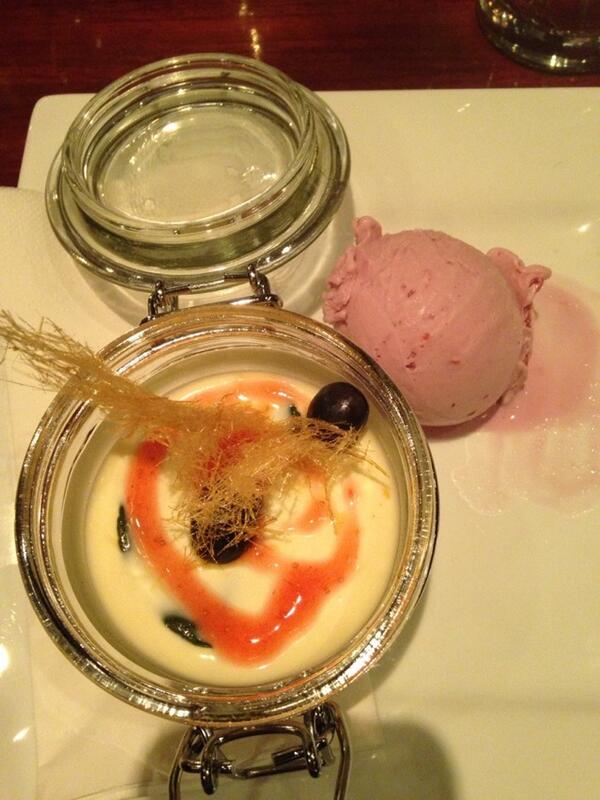 When thinking of desserts, one thing which definitely doesn't spring to mind is Herbs or Spices. However, that could all be about to change with more and more chefs making use of these condiments in their desserts. In Copper & Spices, Navan, Kafir Lime Leaf and Wild Berry Ice cream is an extravagant option on the menu. This also fits in with another craze mentioned in the piece which is that of sweet-meets-savory. While a dessert making use of herbs and spices isn't that common here in Ireland, on the international scene it is less of a rarity. At 41° the world renowned Michelin star restaurant in Barcelona,  Redcurrant meringue and lime sweet potato and caramelized banana on cardamom foam is a favored dessert choice among customers.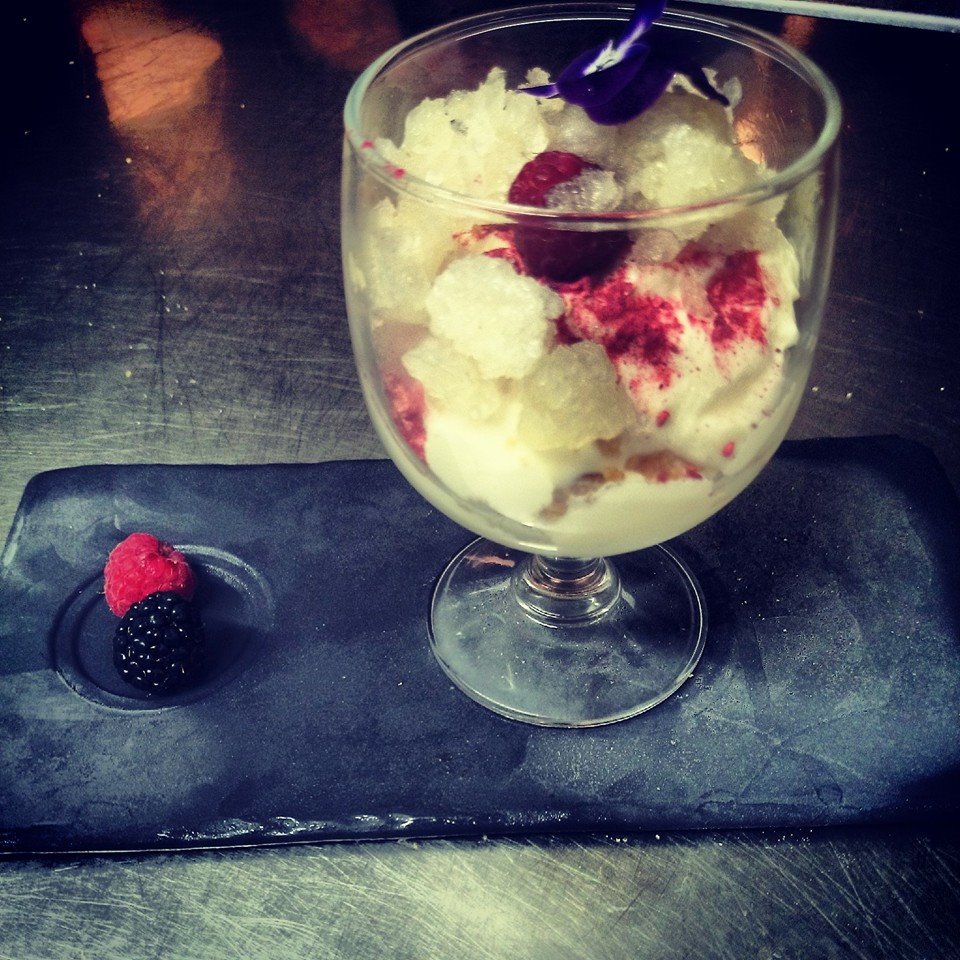 One phenomenen mentioned in the article which has been around with a while is that of alcoholic ice creams. Spirits tend to work well in ice creams and are often used in sorbets. They give diners the option of experiencing the thrill of alcohol without even ordering a drink. A nice summer choice would be the sorbet and rosé cava with raspberries and blackberries which can be found on the tapas menu at Cava Bodega.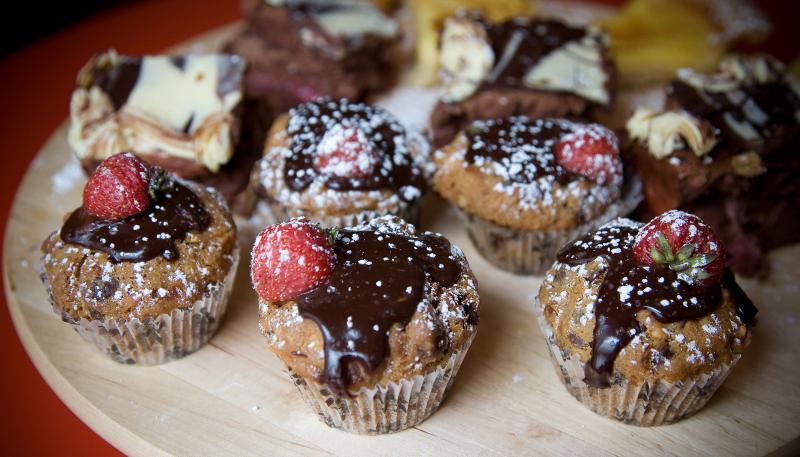 Although the aftermath of the recession is still kicking in, a luxury which many diners are still willing to spend money on is that of the indulgent dessert. As the saying goes, once you're out, you're out! What could be more indulgent than a Baked Chocolate Pot with Celtic Sea Salt and Crushed Walnuts as can be found on the dinner menu at Maxwell's Bistro, Galway. The very sound of it is mouth watering and is the definition of an indulgent after.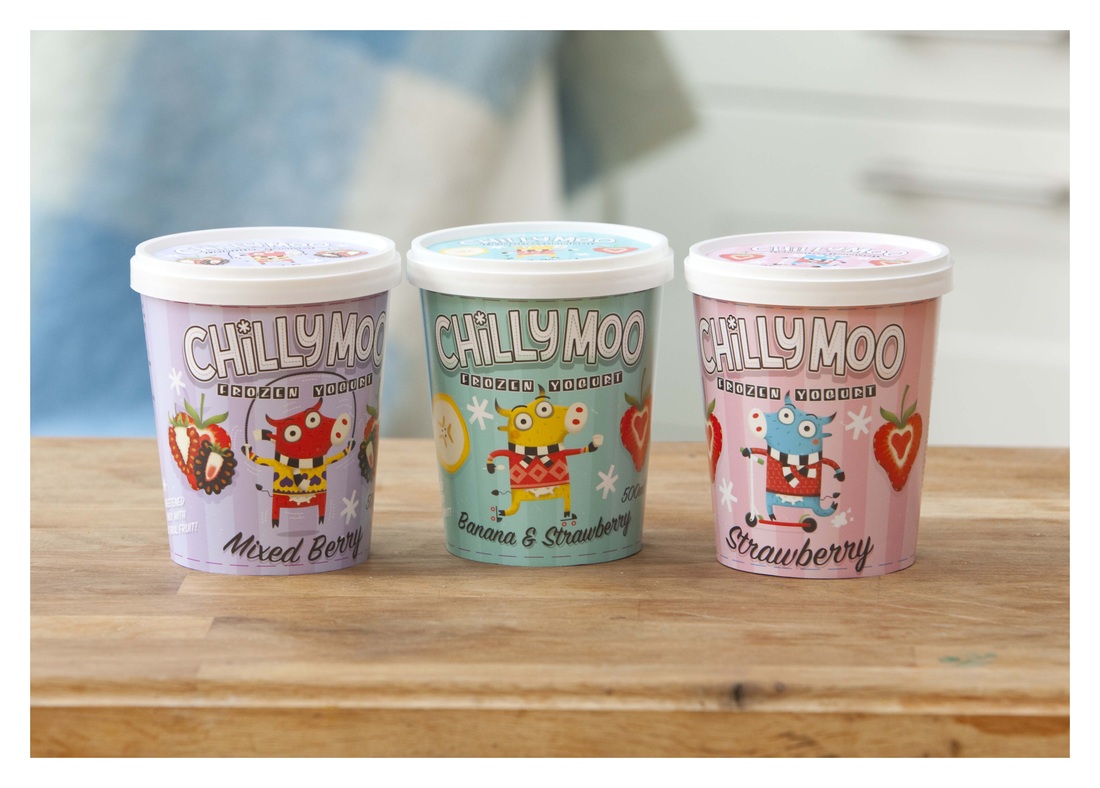 Frozen Yogurt is without a doubt the new ice cream! Gone are the days of the humble 99 and instead people are reaching for tubs of this healthier sweet treat. Available in a range of different flavours with various toppings, one Irish brand bringing fantastic flavours to your freezer is Chilly Moo. Made in the Irish countryside from the local milk of cows and sweetened only with natural fruit juice, this frozen yoghurt is low GI and contains less than 3% fat. Nutritious and delicious and available in fab flavours such as mixed berries and strawberry, Chilly Moo is a dessert trend worth trying!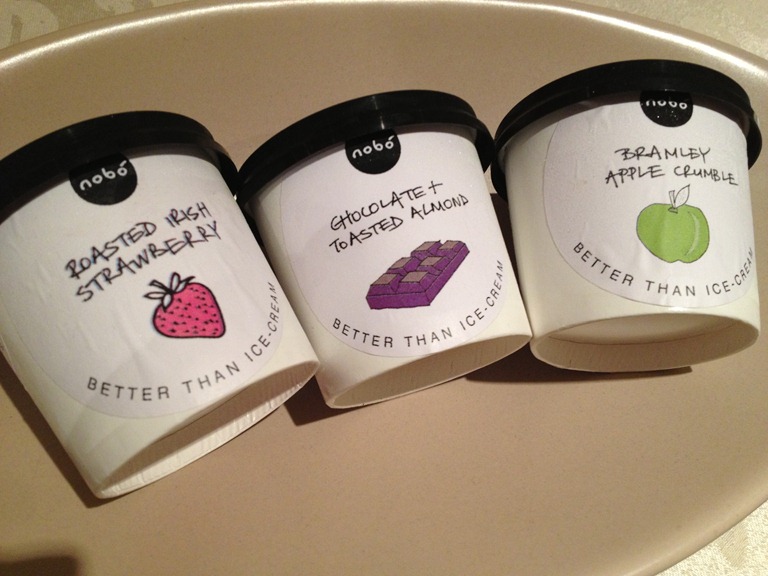 Last but not least, for those with or without food intolerances , gluten and dairy free options are a big hit among diners. Whether you are coeliac, lactose intolerant or are just avoiding certain food groups for health reasons, most restaurants and food producers are willing to accommodate your specific needs. And so we introduce Nobó, an Irish producer of delicious dairy free ice cream called Frozen Goodness. This is actually the worlds first dairy free ice cream alternative made from avocado, coconut milk, and sweetened with pure honey. It is music to the ears of ice cream lovers everywhere!