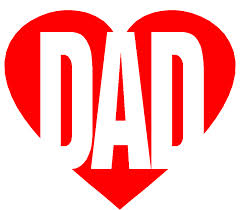 Next Sunday is D Day, that's right it's Daddies Day.
For those of you with Foodie Fathers, or even those who are simply at a loss as to what to get their loved ones, we here at Food PR have come up with a few gourmet gift ideas to help you in your shopping search. 

1: Teach him the basics with a course at Aniar Boutique Cookery School:
The saying "a woman's place is in the kitchen" is definitely archaic. With more and more men getting involved in meal preparation, what better way to equip your Dad than with cookery classes from experienced chef JP McMahon at Aniar Restaurant, Galway. An exciting upcoming course actually takes place on Father's Day, perfect timing! The one day workshop entitled Extreme Greens: Understanding Seaweeds, with Sally McKenna, focuses on incorporating seaweed into a range of different dishes. Not only will participants learn new techniques in regards to cooking seaweed, they will also gather the seaweed themselves in an organised forage that morning, perfect for the action man within all dads. Also included is a lunch in Eat at Massimo so nobody will go hungry! The workshop is €175 and runs from 10am to 5pm this coming Sunday. If your looking for a more long term option then  6 week courses entitled "Understanding Food" are available and will look at the 6 basic food elements; bread, beef, pork, fish, poultry and vegetables. Upcoming courses start on July 14th and September 8th and are €420 per person. Why not get the family to chip in together and get him a long-lasting gift he'll remember?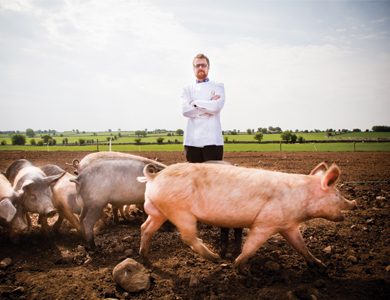 2: Sip, sip, hooray! Cheers to meat and liquor nights at Bijou Bistro, Rathgar:
If your dad is a meat lover and enjoys a tipple or two, then we have the perfect gift for him! Why not treat him to a meat and liquor night at one of Dublin's favorite foodie finds. For just €20, your pops can choose from a 10 oz sirloin steak, a homemade beef burger or glazed ribs, along with a choice of side including chips, skinny fries, mash or baked potato and their favorite sauce (Bearnaise, Garlic Butter, Louisiana or Pepper). They also get a free bottle of artisan beer complementary to their meal. All this for just €20! Bijou Bistro contains luxurious decor and its staff are both friendly and professional, making this an ideal location for your father to enjoy a night out in.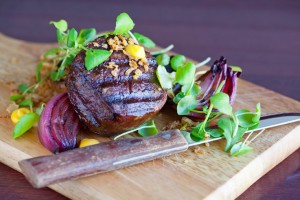 3: Tempt his taste buds with Ireland's favorite gift hampers:
What father wouldn't love a hamper filled with tasty treats and delicious drinks to sample? Irish Gourmet prepare gourmet food gift hampers containing only the best of Irish produce. This Father's Day, treat your dad to a Father's Day Gift Hamper from Irish Gourmet. You can design your own on www.irishgourmet.ie, or choose from one of the pre prepared options. Our personal favourites are Dad's Foody Favourites (which is filled with snacks including Tregroes Toffee Waffles and Pop Notch Sweet and Salty Popcorn, along with a choice of Ginger Beers) and Father's Day Treats Hamper ( this is full of sweet treats like Lily O'Brien Sticky Toffee Pouch and Mr Stanley Old Fashioned Sweet Jar ). The hampers are very reasonable, ranging in price from €48 to €69 and are designed for sharing, making it an ideal gift for all the family. 😉
4: If your Dad has the travel bug, send him packing on an Irish Food Tour:
Irish food tours provide guided food tours around all of Ireland which let passengers experience the best food producers and restaurants in the country. Run by Wendy White Kavanagh ( experienced chef and owner of www.MyChefAtHome.ie) and Zack Gallagher ( Chef and Irish Food Blogger at www.IrishFoodGuide.ie), the tours focus on a worthy cause, promoting Irish food. The tours are pre arranged and fully accommodated and included in the price of the package are all meals, all accommodation, all coach costs and all trips to the artisan food producers, so all your dad has to do is sit back, relax and enjoy the ride! An example of a 7 Day Food Tour would incorporate foodie delights such as Wexford Strawberries and Bodega Restaurant, before moving on to Kilkenny Castle and The English Market in Cork City. It would give your dad a chance to see parts of Ireland he may not have visited before while sampling some fine cuisine and enjoying the sights. A really unique gift idea which is sure to leave a lasting impression.

5: Feeling Flighty with the Early Bird Menu at Copper and Spices:
Sure Father's Day is a time to treat your pops, but what if you could kill two birds with the one stone by doing something special for both mum and dad?! Well now you can, with the Early Bird Menu at Navan restaurant Copper & Spices. Copper & Spices is a South Asian restaurant which is both homely and modern in design. What better way for your loved ones to celebrate Father's Day than in a comfortable yet professional setting, enjoying cuisine prepared by highly trained chefs and served by friendly, approachable staff. The Early Bird menu at Copper & Spices has something for everyone, so it will even accommodate the fussiest of eaters. Comprised of a 3 course dinner plus a bottle of wine, the menu is serious value for money at only €60 per couple. Starters include a range of options from minced lamb to chicken wings with exotic mains such as Himalayan curry and classic Tikka masala. A dessert of the day is also on offer for those with a sweet tooth. All main courses are served with basmati rice or naan bread. By choosing Copper & Spices this Father's day you can rest assure that your nearest and dearest will dine in style and enjoy an experience to remember!