Matt Orlando  – One Night Only in Aniar
Join Matt Orlando and JP McMahon for a special evening on the 24th of June in Galway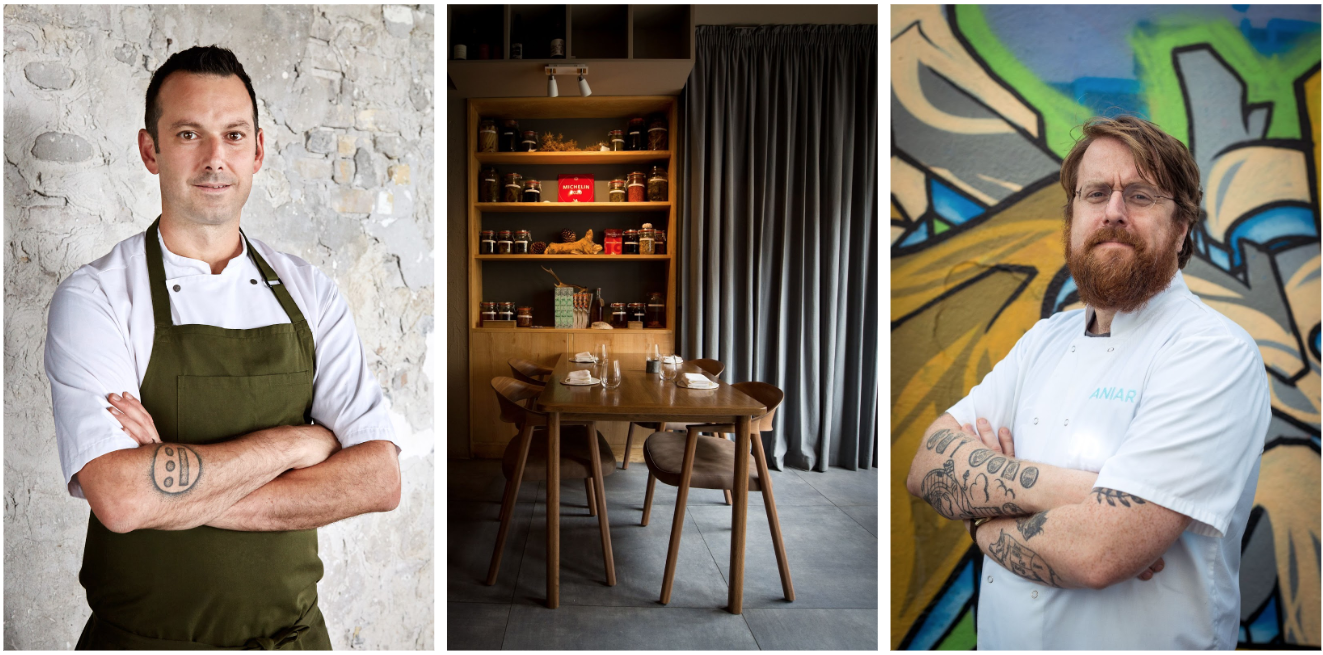 Aniar is delighted to announce a guest chef collaboration with Matt Orlando from Copenhagen on the 24th of June.   Matt Orlando was the visionary behind Amass, a Danish restaurant which consistently featured in the top 100 restaurants in the world. Matt has had a meaningful influence on many chefs, including JP McMahon, with his approach to excellence in sustainability, zero waste and improving the food ecosystem. 
Matt's Amass restaurant was a benchmark for how to run a restaurant sustainably and still produce award-winning food. While Amass closed in December 2022 Matt has continued his passion for producing food in an environmentally low-impact way and building a more circular food system. His new company Endless Food Co is devoted to transforming the food industry by tapping into the flavour potential of overlooked or undervalued food resources. With 'deliciousness' as the focus, the Endless Food Co aims to transform new food resources into 'tasty, valuable, and sustainable products and ingredients'.
Aniar has hosted many international chefs throughout the years with each one bringing their own influence to the food in Aniar. Matt Orlando has long been a global ambassador for Food On The Edge and has spoken at the event many times over its nine-year period. Matt's enthusiasm for Ireland and his friendship with JP have built a strong foundation for their knowledge sharing. This will be his first time cooking for restaurant guests in Ireland.
JP said, "The Aniar team and I are really excited to welcome Matt back to Galway and into the Aniar kitchen for the first time. He brings an incredible enthusiasm alongside a no-waste philosophy underpinned by the key objective that the final dish must taste delicious."
Spaces are limited and booking early is encouraged. The tasting menu is €145, with an additional optional wine pairing at €80, or juice pairing at €40 per person.
Keep up to date with the latest news by following Aniar on social at @aniargalway