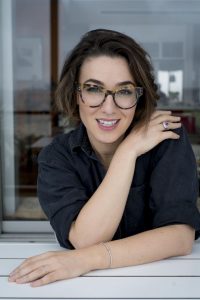 Alice Zaslavsky: Beyond the Food Pyramid
Alice Zaslavsky, a writer, teacher, and self-confessed 'Vegelante', is on a mission to help children and young people understand and appreciate food. As author of Alice's Food A-Z and In Praise of Veg: A modern Kitchen Companion, Alice is committed to communicating how the food we eat connects us to our bodies, the world, and the people around us.
Alice's talk for Food on the Edge is a data-driven presentation. She combines child psychology and modern pedagogical principles to demonstrate what's being done, and what can be done, in schools and at home to lead children towards a meaningful connection with food.
Alice asks: "How do we help [children and families] build a strong understanding and appreciation of food, without inadvertently shooting ourselves in the foot? How can we empower schools to make food an integrated part of the curriculum? What's offering hope that this is the generation ready to Give Peas a Chance?"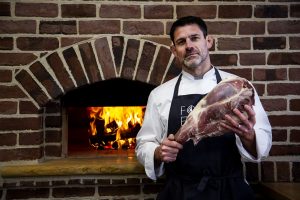 Bill Schindler: The Kitchen's Role in Creating a Nourishing, Ethical and Sustainable Food System: Lessons from Learning How to Eat Like a Human
Former pro-wrestler Bill Schindler is Director of the Eastern Shore Food Lab and Professor of Archaeology at Washington College. Bill combines his knowledge of history and ancestral diets with a personal journey to pose the question: 'it's not what we should be eating, but how?'
As co-star of National Geographic's The Great Human Race, Bill tried living on all the major prehistoric diets, and his book 'Eat Like a Human',  fuses this research into a theory of how to eat.
For his Food on the Edge talk, he proposes "the modern food system is making us sick and killing our planet. By taking lessons from our ancestral dietary past, we can take back control of our food system and our health. The magic occurs in the kitchen, where the power of traditional food processing technologies, applied properly, have the ability to transform raw materials into their most nourishing forms possible while simultaneously acting as a vehicle for change in creating a more ethical, sustainable and connected food system."
Cúán Greene: Discovering Ómós
Founder of Ómós Cúán Greene is one of the most exciting chefs active in Ireland today. A NOMA alumnus and former Head Chef of Bastible, Cúán has been named one of the Irish Times 50 People to Watch for two-years running.
For Food on the Edge, Cúán will talk about the ethos and origins of Ómós: a new dining experience and online publishing platform that operates as 'messenger nestled between the producer and the guest'. Ómós takes a collaborative, interdisciplinary and twenty-first century attitude to food: bringing together farmers, scientists, artisans and chefs to develop new ways of dining that encompass place, space and community.
"Ómós is our evolving story," explains Cúán. "A traveling caravan of ideas; collaborations of food and innovations; and investigations surrounding what we eat. The word comes from the Irish language, meaning homage, duty, and respect."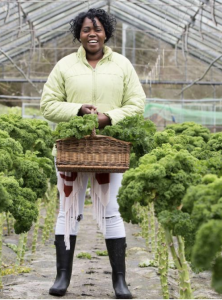 Ellie Kisyombe: Refugee Community, Food & Culture
Activist and former asylum seeker Ellie Kisyombe is co-founder of Our Table with food writer Michelle Darmody. Our Table began as a series of pop-ups seeking to highlight inhumane conditions within the Direct Provision system and advocate for an alternative.
Over the last five years, the project has developed a cross-platform approach to campaigning. The original goal to end Direct Provision remains, but Our Table now seeks to build awareness of food in multicultural Ireland through products, events and education. As a social enterprise, they provide migrants with income and opportunities to develop culinary skills in a professional setting, helping to reduce social isolation and celebrate diversity through food.
For Food on the Edge, Ellie will discuss the effects government policies have on asylum seeker communities, and how Our Table has helped to shape opportunities within the hospitality industry and culinary education for people in the refugee community.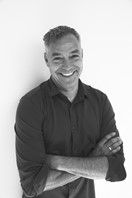 Ian Urbina: The Outlaw Ocean
Investigative journalist Ian Urbina covers human rights, worker rights and the environment for the likes of The New York Times, The Atlantic and The New Yorker. He is author of New York Times bestseller The Outlaw Ocean – the result of five years' intrepid research exploring the lawlessness of the open seas. The Outlaw Ocean exposes a world in which 'anyone can do anything' – from thieving, trafficking and smuggling to oil dumping, enslaving and poaching.
The Outlaw Ocean is the subject of Ian's Food on the Edge talk this year: a topic so expansive it incorporates global politics, infrastructure and food production. "There are few remaining frontiers on our planet," he writes. "But perhaps the wildest, and least understood, are the world's oceans: too big to police, and under no clear international authority, these immense regions of treacherous water play host to rampant criminality, exploitation and fish meal investigation."