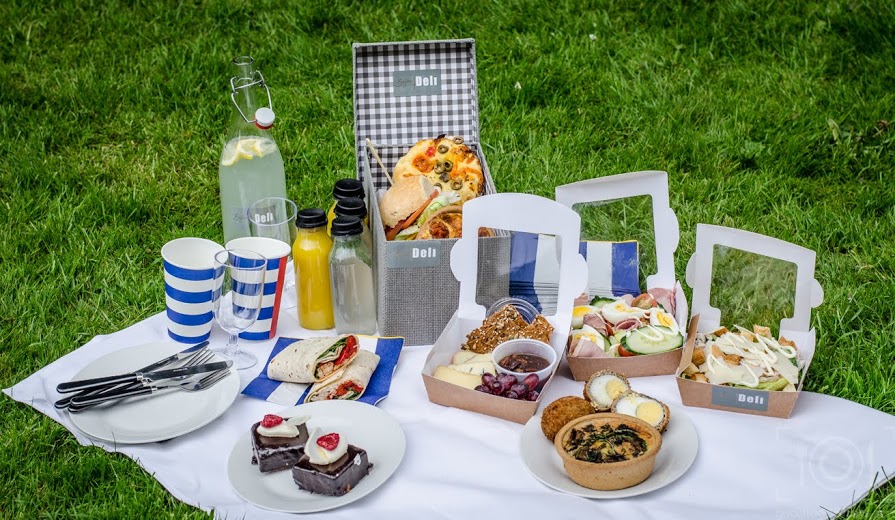 The classic picnic has never been easier with Bijou Deli, Rathgar.
Bijou Deli prides itself on being a deli with a difference and this latest initiative certainly lives up to that reputation.
Introducing Bijou Deli Picnic Boxes! These are catered towards 2 people and are amazing value at only €25.
The picnic boxes are available to take away directly from the deli and there's something for everyone with a range of options on the menu.
Customers can choose 2 options from a range of wraps, rolls and salads including a Chicken Caesar Salad with Bacon and Croutons, or a Focaccia Roll with Ham, Cucumber and Mayo.
They then choose between 2 Scotch Eggs or 2 Small Quiches from the deli's savory section.
2 Chocolate Surprises are also included in the basket and a choice between Orange Juice or Homemade Lemonade.
Finally, the basket comes with a Cheese Box which provides enough Crackers for 2 people.
All meats used at Bijou are unprocessed and cooked each day by Bijou chefs without the use of additives or preservatives. Salads are freshly prepared using locally sourced produce.
Bijou Deli Picnic Boxes are the perfect way to treat yourself and your loved one this Summer or even to enjoy an afternoon out with friends.
With the various choices on offer, you can create your own personal basket to suit your taste buds!
To avail of these exciting new creations,  make sure to visit Bijou Deli, 46-47 Highfield Road, Rathgar, Dublin 6 now.