Following the success of Aniar Cooking classes for adults at the Aniar Boutique Cookery School, JP McMahon has launched the Aniar Academy for teenagers aged between 15 and 18 years old.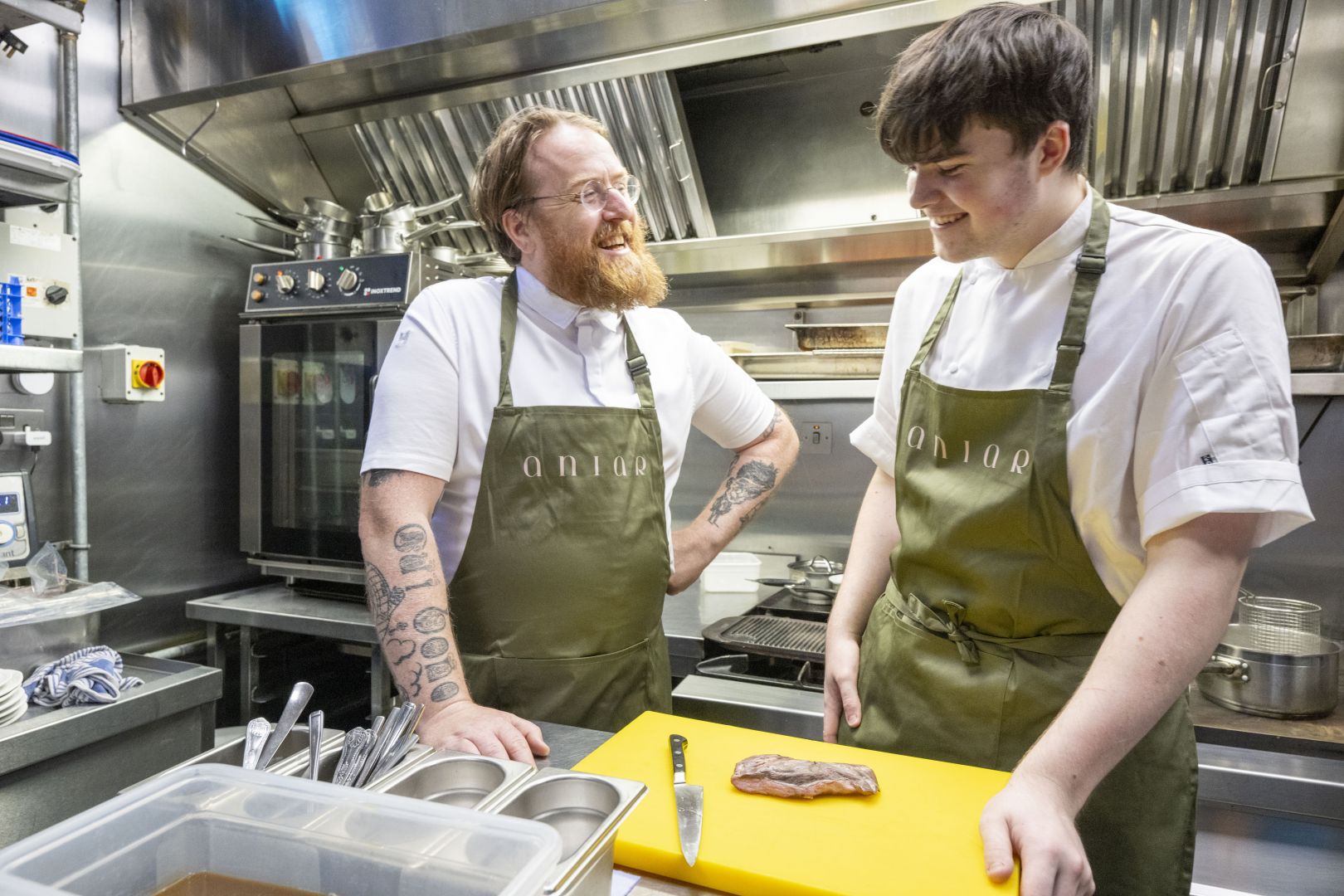 Photography by Andrew Downes
The course is limited to just six students and will run each Saturday over a six-week period starting this September. Aspiring teenagers who are serious about their cooking will be taught by JP McMahon, a Michelin-starred chef, in a small group to ensure individual attention.
Over the course of six weeks, students will cover bread, meat, fish, vegetables, savoury baking and sweet baking. They will be taught basic techniques such as filleting, preparing vegetables, poaching and roasting as well as more advanced or unusual techniques like pickling, smoking and an introduction to fermentation. They will prepare focaccia, brioche and soda bread along with dishes such as classic roast chicken, beef wellington, chowder, roast leg of lamb and various vegetable dishes, such as celeriac baked in hay with onion purée and wild mushrooms.
JP McMahon says "Due to the success of our online classes for children during the Covid period it indicated there is a demand for classes for teens and young adults. I have always been passionate about promoting cooking as a life skill so whether this course serves as a foundation for the participants cooking into the future or a pathway to a professional kitchen they will reap the benefits of confidence in the kitchen".
An alumnus of JP's training is Kailum Concannon. Kailum started his experience in Aniar by attending a cooking course with his Mum at the Aniar Boutique Cookery School and was eager to keep learning during his time in transition year by working every Tuesday with the team. Once his work experience placement was over he continued to be a presence in the kitchen and eventually, once he finished school for the summer, it became a full-time job for him. He believes the Aniar Academy will inspire young chefs, Kailum said: "JP has been a great source of inspiration for me, and the academy will help them gain confidence and experience that will hopefully see them continue to work in the industry, there is such a shortage of chefs now so this will help this issue in future".
There will be two terms of the Aniar Academy over the winter period, with the first term commencing on the 9th of September for six weeks each Saturday from 10 am to 2 pm. Limited to six students aged between 15 and 18 years old. The price for the six-week course is €495 and includes an Aniar apron, a copy of the Irish Cookbook, and a weekly recipe handout.
Keep up with the latest news by following Aniar on social media at @aniargalway.