Esquires Coffee in Galway has recently been named in the Top 10 Most Popular Spots for Breakfast and Brunch in Ireland by Irish Central.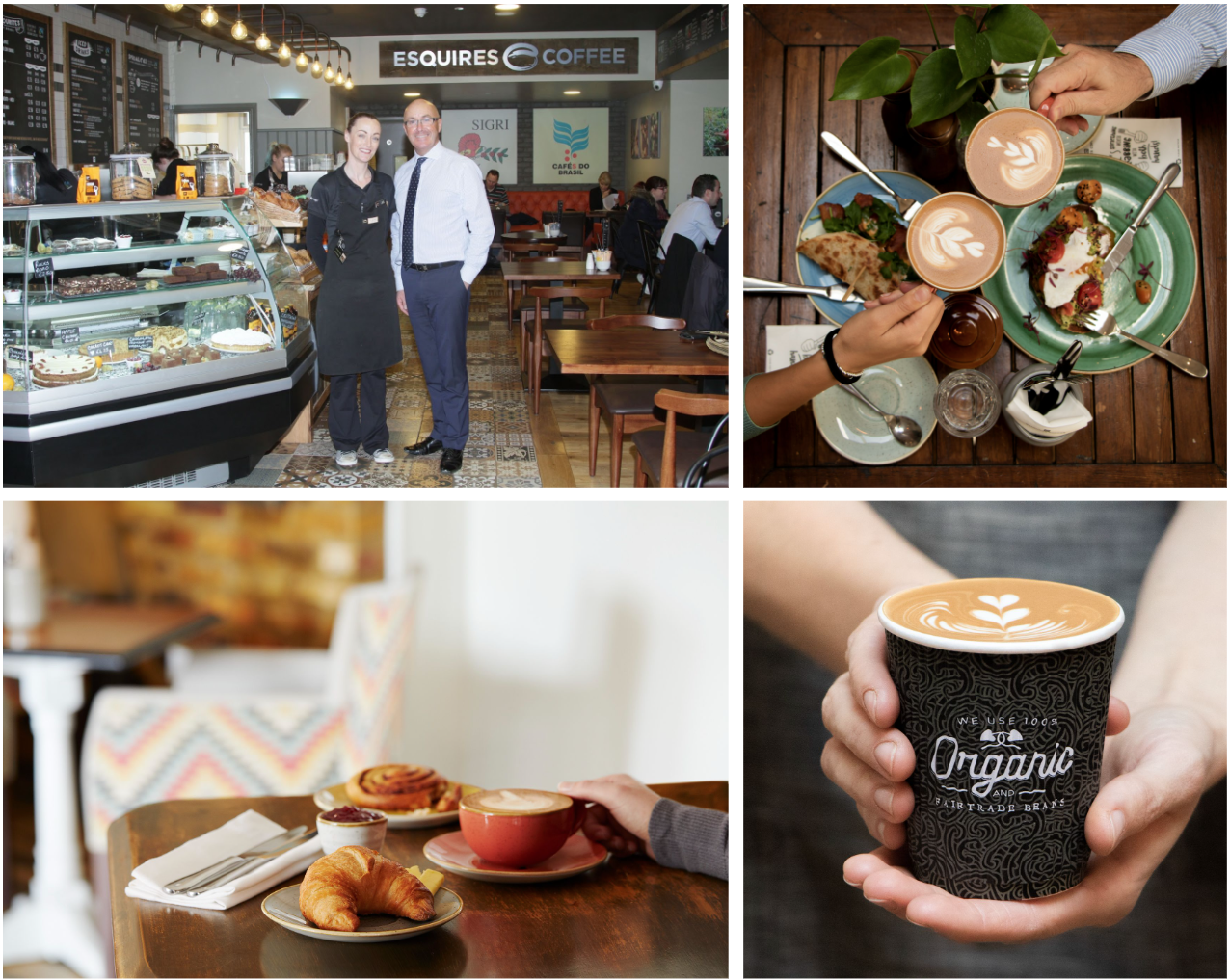 The store located on Eyre Square in the heart of Galway City is a welcoming and friendly place to enjoy breakfast during the week or brunch at weekends. To make the list, researchers for Irish Central, an American-based online publication, measured the popularity of each restaurant with a unique index score generated by various methods and algorithms including Google and Tripadvisor reviews.
With over 100 cafés in the Galway area, Esquires Coffee has consistently been number 1 on Trip Advisor for the last number of years which franchise owners, Colm McDonagh and his wife Caryl are very proud of. Esquires Coffee also has an impressive Google review rating, one happy customer Alice said "The combination of amazingly friendly staff and great food and drinks is exactly the morning pick-me-up that we needed".
Esquires Coffee cater to all breakfast styles whether it's something light for on-the-go or the full breakfast treatment.
Colm said, " Caryl and I and the team are delighted with this recognition – breakfast is such an important meal of the day and we aim to offer options for everyone no matter what kind of day they have ahead". Located near all of Galway's transport hubs, it's also the perfect spot to grab a coffee and pastry for both inward and outward journeys.
Other top Irish breakfast spots making the list include Ard Bia at Nimmos in Galway, Brother Hubbard in Dublin, Liberty Grill in Cork and The Locke in Limerick. 
Keep up to date with the latest news by following Esquires Coffee on social at @esquiresire