Join JP McMahon from the 18th to the 24th of September in Cava Bodega for a week-long celebration of World Paella Day, with open air Paella tasting on Sunday the 24th.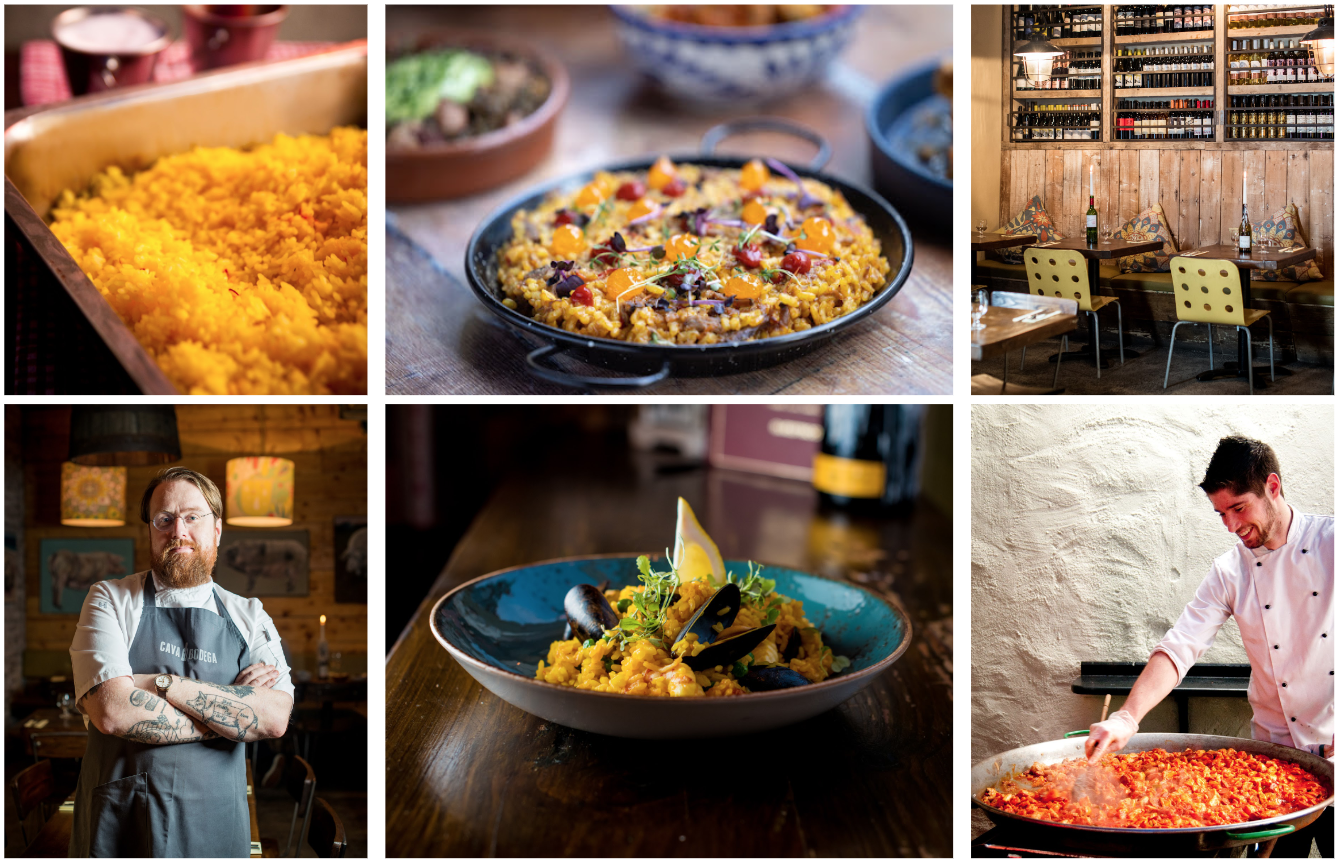 World Paella Day has been celebrated internationally for the last 5 years, growing in popularity each year. A long-time favourite on the menu in Cava Bodega, Paella is a traditional Spanish dish that originated in Valencia. The diversity of Paella will be celebrated in Cava Bodega, with a range of special paella dishes throughout the week, culminating with a tasting event Sunday 24th.
During Paella Week at Cava Bodega, Middle Street in Galway, from 5 pm to 7 pm each evening, guests can enjoy a special Paella for two plus two glasses of sherry for €30. Each day will have a different Paella special, guests can expect meat, chicken, chorizo, vegetable or seafood paellas.
On Sunday 24th from 4 pm to 5 pm, JP McMahon will be demo-ing how to cook paella and offering samples of seafood and oyster paella from a large paella pan outside Cava Bodega on Middle Street. Setting up a traditional paella pan outside is a sight often seen in many parts of Spain, to entice passersby into the restaurant with the delicious aromas. JP hopes to interest those who have never tasted the dish before and convert them to this staple Spanish dish.
JP said, "Paella is such an integral part of Spanish cuisine and such a diverse dish that you can have numerous types and variations. We of course will be using oysters and seafood for the dish in our Sunday afternoon demo and tasting outside Cava Bodega to mark The Galway Oyster Festival."
Keep up to date with the latest news by following Cava Bodega on social at @cavagalway