Paul Flynn, author and restaurateur, will be serving dishes inspired by recipes from his upcoming book Butter Boy in Overends Kitchen on Airfield Estate on Thursday September 7th. 
Using produce from the 38-acre farm on the grounds of Airfield Estate in Dublin, Paul will host an evening of food and fun in a long-table-style setting. 
Published by boutique Irish publishing house Nine Bean Rows, Butter Boy is the complete collection of all 152 articles and over 450 recipes from Paul Flynn's tenure as food writer for the Irish Times from three unusual years, November 2019 to October 2022,  a time when cooking and mealtimes took on new meaning.
Paul says, "I am delighted to be in Overends Kitchen to cook and share recipes from my upcoming book. The evening will be lots of fun and I'm looking forward to cooking with the Overends team in Airfield Estate"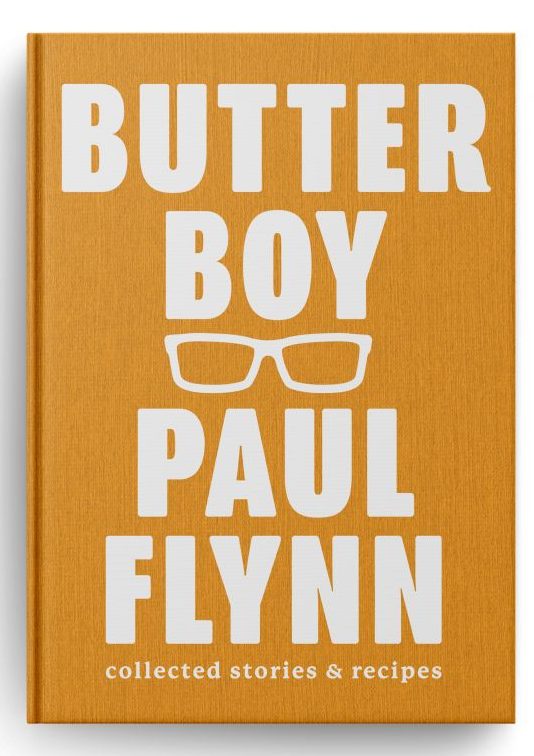 The specially curated 4-course dinner will be served in a communal, family-style setting.  The evening starts with a welcome drink and canapes at 7pm. Guests can expect seasonal dishes such as 'tomato tonnato', lamb shanks with soft polenta, cabbage and anchovy, raspberry croissant pudding, roasted peaches with olive oil and zaatar-crusted halloumi. Most of the fresh produce will be sourced from the working farm and gardens of Airfield Estate. 
Tickets cost €95 per person and organic, biodynamic, and natural wines from Le Caveau can be added for a further €40. 
Butter Boy: Collected Stories & Recipes (€40), published by Nine Bean Rows, will be available from 14th September with advanced copies available on the night.
For more information and to book visit the Overends webpage on the Airfield Estate website here. 
Keep up to date with the latest news by following Paul Flynn on social at @paulflynnchef and @thetanneryrestaurant, and Overends @overendskitchen