A month-long fiesta of Spanish wines is taking place at multi-award-winning Cava Bodega restaurant in Galway city starting on the 23rd of April when the event A Celebration of Spanish Wines – Not The Usual Suspects is offering diners the opportunity to indulge their interest in and passion for Spanish wines.
The team behind the Best Casual Dining Restaurant in Galway (Irish Restaurant Awards 2017) has created two flight plans consisting of either a red or white wines flight plan with no sign of a Rioja in sight. The three Spanish whites are: Angosto, Moscatel-Chardonnay (Valencia 2015), Tempestad, Godello (Valdeorras 2012) and Torres Waltraud, Riesling (Penedés 2014);  while the three Spanish reds are :1605, Tempranillo (La Mancha 2014), Altos de la Hoya, Monastrell (Jumilla DO 2014) and Jordi Miró, Garnacha-Syrah (Terra Alta 2013).
The wines, which come in 100ml measurements, are served on a specially designed tasting mat that places each one on a chart ranking it as light, earthy, bold or fruity, detailing the grape type, the names of wines and other noteworthy aspects.
The objective of the special event is to provide diners with an approachable way of expanding their knowledge of Spanish wines beyond the more common varieties and styles.
A Celebration of Spanish Wines – Not The Usual Suspects starts on the 23rd of April, coinciding with the Spanish Embassy's Spanish Wine Week, and runs throughout May.
The cost of adding the wine tasting is specially priced at €12.00 which includes three 100ml glasses of either white or red flight plan.
You can find out more about A Celebration of Spanish Wines – Not The Usual Suspects at www.cavarestaurant.ie or on Twitter @cavagalway and Facebook @CavaTapasBar.
Cava Bodega is located at 1 Middle Street, Galway.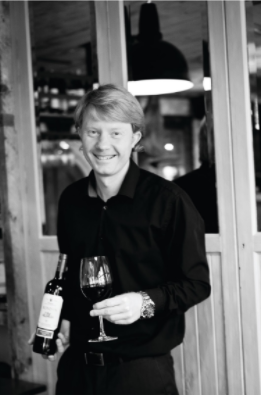 Robert Rulíšek, Manager of Cava Bodega