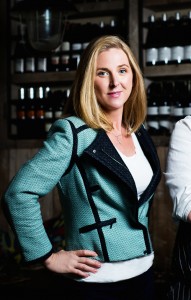 PR Marketing consultant Olivia Collins of Those Two Girls PR recently launched the new niche PR agency, Food PR and Marketing. Servicing clients nationwide Olivia has brought together a hand-picked expert team with various specialisations from PR to branding, social media strategy and web design to work with Food Producers, Food Distributors and Food Suppliers. This includes quality artisan food producers, restaurants, and other food related FMCG clients.
Olivia says 'The world of marketing is changing so rapidly and businesses need to keep up by implementing customer-engaging marketing campaigns. These do not need to be complicated with some creativity and the proper team behind you a simple PR and marketing campaign can reap rewards and build long term brand strength'.
'Food PR and Marketing was launched as a separate entity to Those Two Girls PR as many food producers required more than the traditional PR services. My background in digital marketing gave me the ability to bring the off-line PR campaigns onto social media platforms.  Through the years I have developed strong relationships with others in the fields of food expertise such as Food Writers, Food Promoters, Food Bloggers and branding experts.  Food PR and Marketing clients allow us to write engaging content by simply telling us about the philosophy behind the brand, service or company. Through the use of good photography the visual content can also be rich. This helps develops quality marketing campaigns that have longevity. Working with our clients we build marketing plans that include a PR and online strategy to ensure all marketing activities are truly maximised. We build partnerships between food clients, we write award-winning copy and we get media attention for our clients".
Food PR and Marketing is unique in the Irish market in that not only are they specialists in the industry of food, but they are also business people. Olivia has worked with Michelin starred restaurants, multi-award winning venues, high profile cookery schools and quality artisan producers from all over Ireland developing online strategies, PR campaigns and managing marketing budgets.
As appeared in Menupages.ie